Pick 6ix Sports has officially revealed it's new look for what was previously Pick 6ix. The restaurant, a partnership between Drake, OVO's Chubbs Beezer and Montreal chef Antonio Park, opened last February but closed early due to flood damage that occurred in August.
Representatives announced that the entire restaurant had suffered extensive water damage, from the luxe gold and black furniture all the way to the kitchen.
The spot has remained closed since then, causing some to speculate if Pick 6ix would ever re-open. And it looks like, finally, the answer is yes. The newly-rebranded Pick 6ix Sports "will introduce a brand-new look and feel at 33 Yonge St., creating a contemporary sports bar destination in the heart of the city's Financial District," a release reads.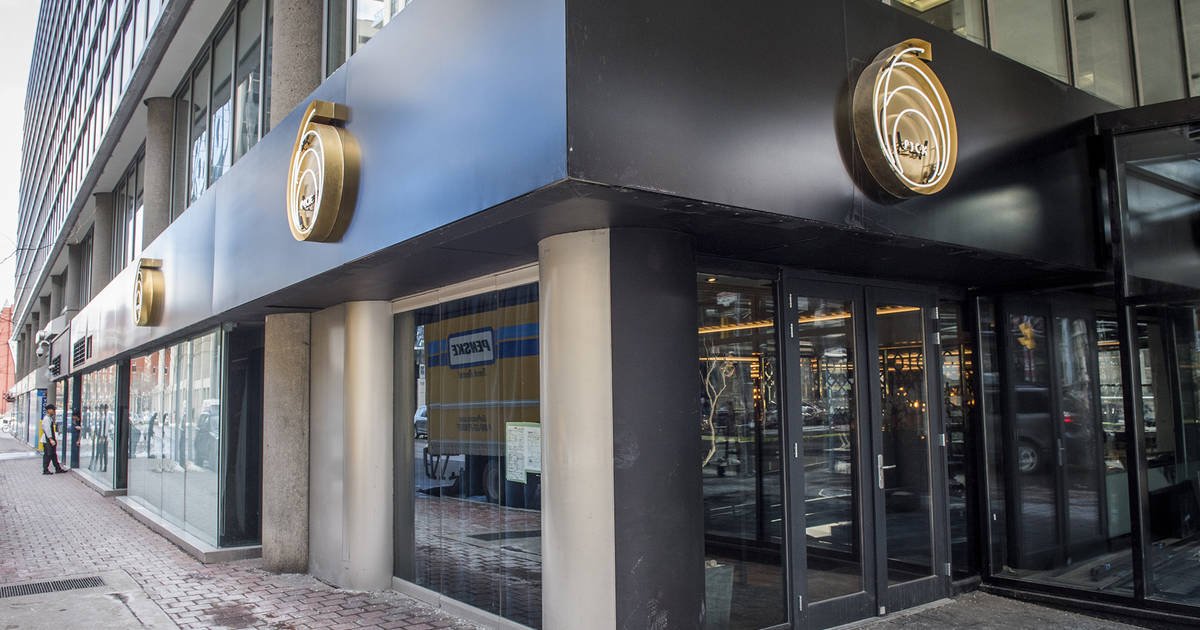 New look, new vibe, new menu… this is #Pick6ixSports. Our doors are now open! Come through after tonight's @raptors game where the team's official DJ @4Korners will be on deck. #toronto #the6ix #nba #Raptors pic.twitter.com/Pn1ifPIPVN— Pick 6ix Sports (@Pick6ixSports) March 22, 2019



The new space is a little less glitzy and a little more open featuring over 38 flat screen TVs, and a major upgrade to the menu. Featuring elevated bar classics like chuck prime rib burgers and brisket nachos. However, for those who want to be a little more fancy, there's some hidden gems. Try ceviche, vegan potstickers, jerk grilled salmon, or tuna poke bowls. Okay Drake, we see you.
Perfect spot to catch all the action from the Raptors and Leaf's playoff games? Could be. After each Raptors playoff game, the team's official DJ @4Korners will be hitting the turn tables.